The invent of internet has brought some revolutions in the modern age like you have several search engines where you just type a word and it brings you thousands of similar results. However, if we talk about the blogs, these have also been developed on thousands of worlds and general knowledge we use in our daily life and covering almost all genres. Now, the world has changed and you not need to go through the lot of dictionaries and library books for information. In the blogs, several bloggers are sharing new and informative information on the daily basis and we can say that the world has become a perfect village due to advancement in technologies like the internet and blogs. Here we have list of top five blogs specially established for the martial art techniques learning and discussion;
Kungfu-school.com: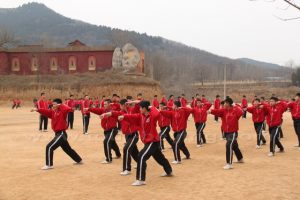 The best and at Number one in our list is this blog as it is run by the Chinese kung fu masters with several years of experience in this field. They know your level and from where you should take start. You can join this blog on trial basis and later on the paid basis. This blog will deliver you the daily letter and articles on various guidelines. You can talk to the professionals directly and they will teach you on the individual basis.
Wingchunlife.com:
This is not just a blog but full of information bunches all where. This blog contains all the specialization courses for beginners, medium level learners and the advanced learners including tricks like the "Wooden Dummy". The blog also gives you daily updates about the events and its current features. You can also watch several videos to learn quickly.
Krav-maga.com:
The specialization of the author of this blog is to fight against the knife attacks and it is famous for its deep analysis about the martial art techniques. He is of the view that base of martial art is on "self-defense", "fighting techniques" and "fighting tactics". It has branches all around the globe like USA, UK, New Zealand, etc.
Ikigaiway.com: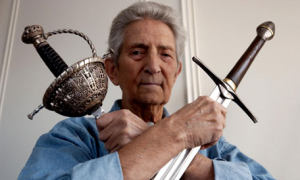 This blog is being run under the professional supervision of "Matthew Apsokardu", who is busy not only in running its martial art business but also writes books based on his experience in the field of martial art techniques learning. According to him, the martial art is best thing for those who wish to join army in the future and we also agree with his thinking. He is running martial art academy / training center for almost last two decades and has grabbed registered users above 20,000, till dated, on his faebook account.
Karatebyjesse.com:
The wonderful blog with wonderful informative martial art techniques learning opportunities, under the supervision of the professional Admin. The author of this blog has also written online (ebooks) books as a guideline for the new karate learners so that they are able to practice at home with great care and safety as well. The book with 25 different styles of karate is also available at his blog and is downloadable. It is really an informative blog that has number of videos and list of seminars on karate in a calendar year to attract more and more karate learners for participation.